Originally published on Everyday Feminism and republished here with their permission.
How can we in the LGBTQIA+ community help fight misogyny? The sad but necessary truth is that we have to start from within.
This comic shows how objectification, oppressive beauty standards, and other forms of misogyny show up in LGBTQIA+ communities.
Learn why and how we must unlearn these behaviors to create the safe and welcoming space we hope for.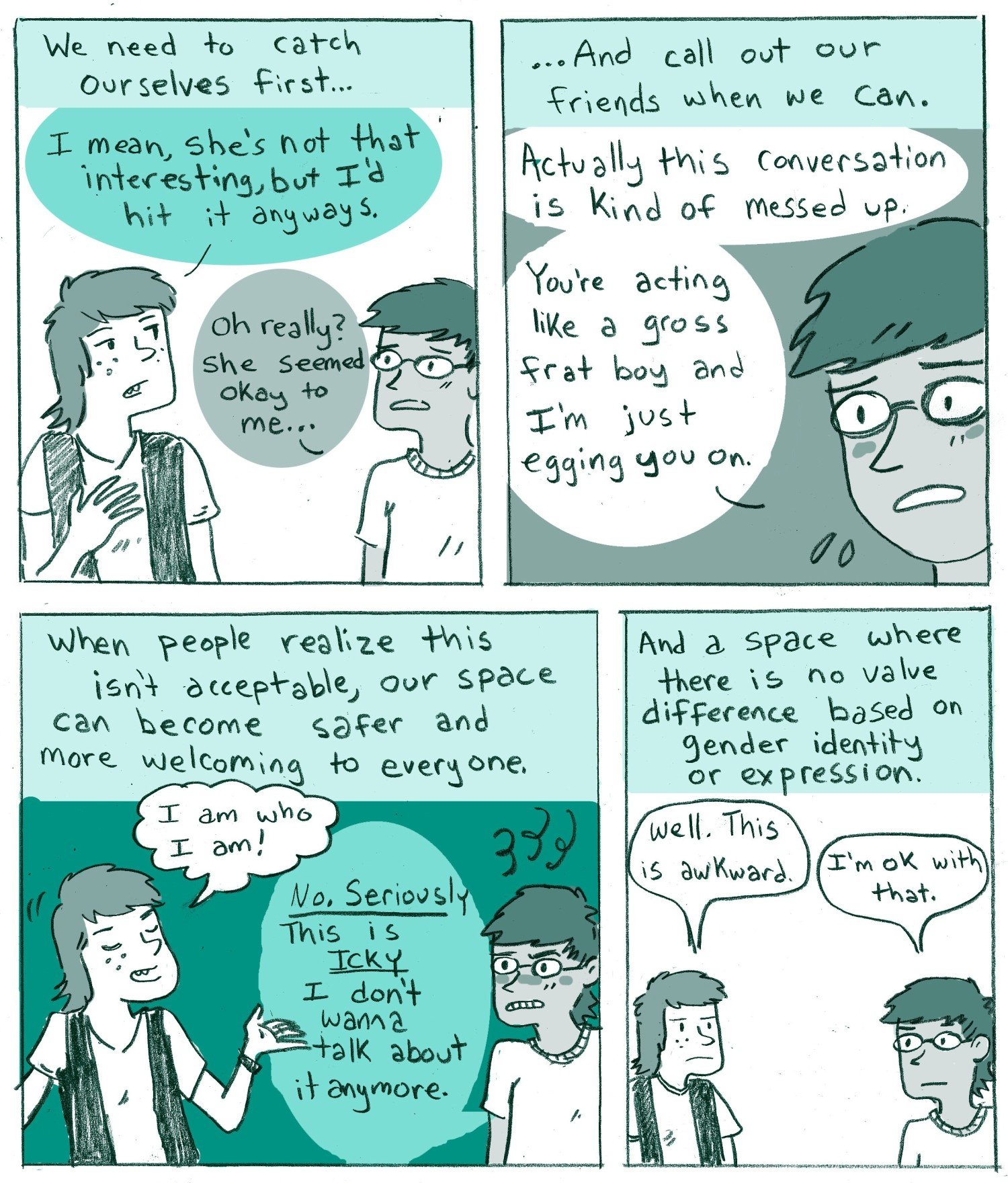 More Radical Reads: I Was Taught to Be Proud of My Tight Asian "Kiki" – Here's Why I Wish I Hadn't Been
More Radical Reads: 4 Keys to Talking About Sexual Desire and Boundaries With Your Partner
CLICK HERE FOR IMAGE DESCRIPTIONS and TRANSCRIPT
---
In order to continue producing high quality content and expanding the message of radical, unapologetic self-love, we need to build a sustainable organization. To meet these efforts, we're thrilled to share the launch of our #NoBodiesInvisible subscription service. This service will provide our community with access to additional content and rewards for your monthly investment in furthering our radical self-love work.
[Cover Image Description: A large pink rectangle with a thin black trim.  In the center, in black letters are the words MISOGYNY]
Anna Bongiovanni is a Contributing Comic Artist for Everyday Feminism. They are a genderqueer cartoonist, zine-maker, and educator living in Minneapolis. They draw comics on gender, feminism, and queer issues. Besides Everyday Feminism, they also draw monthly comics for Autostraddle. A graduate in Comic Art from Minneapolis, they are currently working on their second graphic novel. More of their art can be seen on Patreon.com and on their blog. Follow them on Twitter @grease_bat.